Directus sumus opificem qui integram solutionem productorum producit pro instruere & indoor FTTX velit.
Nostra key products includit:
● Fiber rudentes optici, ut FTTH rudentes stillantes, rudentes mini-ADSS.
● Fibra terminationis opticae, distributio cippi pro FTTH fibra funem instruere.
● Fiber funis tensionis fibularum, pro ADSS, FTTH, Fig. 8 fibra retinacula optica ad tecta et fibras opticorum lineas edificandas.
● Helical filum mortuus finem guy tenet - Vincula ferri, instrumenta.
Plurimum machinationis notae induximus, ut tibi ultimum in fiducia praeberet solutionem nostram eligens.Producta nostra designata sunt ad faciliorem applicationis commodam. Laboratorium in-situm habemus, quod experimenta essentialia facit, secundum signa inspectionis qualitatis Europaeae.
Welcome to download our catalog and contact us for more information.

 FIBRA OPTIC CABLES, fibulas, cistas velit & INDOOR FTTX DEPLOYMENT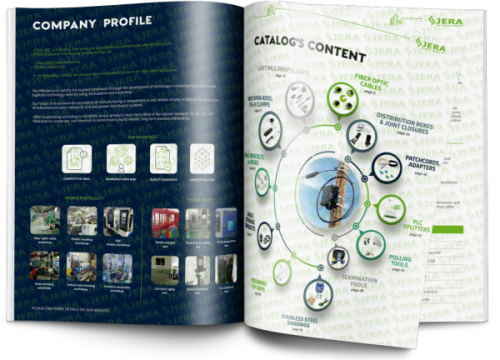 Welcome to watch ourYoutubechannel pro magis notitia.